"I'm ready for my closeup, Mister DeMille."
Gloria Swanson as Norma Desmond in Sunset Boulevard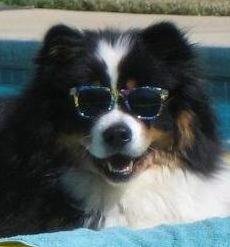 A lifelong love affair with film
I've loved movies since I first made my mother sit through two showings of The Greatest Show on Earth at the Paramount Theater in downtown Denver in 1952. I remember the event because I didn't want us to give up our great seats right in the middle, so we never left for the entire 5 hours, 4 minutes and I wet my pants. Big time. But it was worth it. At least to me.
That's how I feel about movies: They make you lose yourself into another world.
In fact, as much as I like the opportunity to dig deep in a novel, I think movies are magic. Maybe it's the moving images, maybe the voyeuristic appeal of watching actors, maybe the emotional impact of sound and music; whatever it is, movies have left a lasting impression on me.
Some stories demand to be novels, but some just demand to be movies.
So I write screenplays. The form is totally different from the novel, of course. But it's the very rigidity of the form that I find so ironically liberating. It's like writing haiku; there is a beautiful complexity in its austere simplicity.
I've written hundreds of television commercials. And I've written and produced dozens of corporate films, some with big budgets and elaborate productions. So I understand what it takes to go from the page to the screen. And it ain't easy.
But I also understand the role of the screenplay in the entire process. Unlike a novel or play, where the writer is revered (relatively speaking), a screenplay is just the seed of the eventual movie. And scores or even hundreds of people (just sit through the end credit crawl sometime!) will have to be involved to create the motion picture experience we enjoy in the theater.
Unlike my novels, however, you can't buy my screenplays on Amazon. So . . . see you at the movies!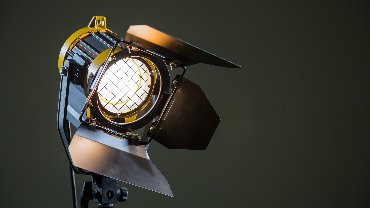 Award winner
A young woman leaves her small town in rural California to teach chemistry at a large suburban high school near San Francisco during the social and cultural upheavals of 1968, only to discover that her own life has become even more tumultuous than the times.

Honorable Mention

2015 Writer's Digest
Annual Writing Competition
See the listing the November/December 2015 issue of
Writer's Digest magazine
Based on the novel
A photojournalist on assignment to find exotic sites in the Yucatán Peninsula teams up with a woman trying to find her lost brother who was last seen scuba diving in the complex of underwater caves called cenotes, but the truth they finally find turns out to be even more labyrinthine and dangerous than the cenotes themselves.